Of all today's action heroes, none fill the role as effortlessly as one Mr. Jason Statham. Statham came to us in the age of Action Pussies thanks to his steely stare and intelligent charisma, yet he remains with us in our current Musclebound Rebound Age because he's fully capable of kicking ass with boobs that are big but don't jiggle.
But the number one thing keeping Statham atop the action heap is his remarkable versatility. Here is a brief look at the many different Statham flavors offered so far.
Clean, Cultured, & Efficient Statham
(Collateral, The Mechanic)
Probably more than any other Statham, this has become the signature Jason Statham Statham. This Statham exudes calm control, affluence, and professionalism. At home, he probably listens to opera on a very fancy record player while sipping aged scotch from square glasses. This Statham is so engrained that he can pull it off without even speaking.
Gruff & Dirty Statham
(Death Race, The Expendables)
Statham can also be a grungy man's-man, covered in oil and grit. This Statham drinks bottles of beer in bars with a little tequila chaser (no salt, no lemon). While working on his own car, he listens to whatever's on the Classic Rock radio station, though he really can't stand The Beatles.
Straight-Up Gay Statham
(Transporter, Transporter 2, Transporter 3)
On the other hand, sometimes Statham is a little too clean and cultured. Many of Statham's films feature little gay elements, but this Statham goes all in. Oddly enough, Gay Statham is also Superhero Statham.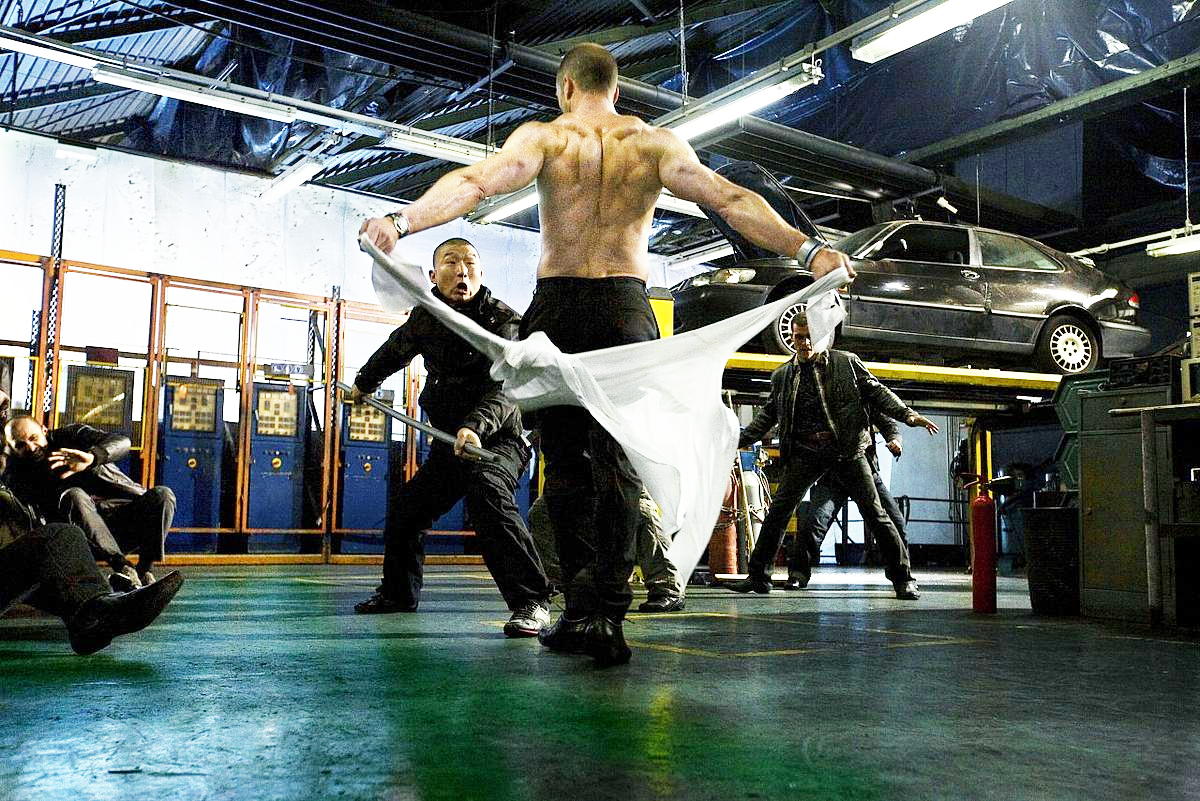 Confused Statham
(The One, Ghosts of Mars, Crank)
Often Statham just doesn't know what the fuck is going on, so he's really confused. This in-over-his-head Statham takes all strange information in stride, usually with a quick and dry British summation of how fucked he is. This Statham can combine with almost any other Statham.
Absurd & Hilarious Statham
(Crank, Crank 2)
Perhaps the most surprising Statham is the absurd Statham. Just as soon as Statham established himself as an action star, he gleefully agreed to subvert that image in two films that showcase a healthy penchant for comic insanity. This Statham is friendly with every drug imaginable and eats sex for breakfast. He listens to a club beat all day long, every day of his life. He is invincible because laughter never dies.
Medieval Statham
(???)
People say this actually happened, but I'm not convinced that it's true.
Human Statham
(Lock, Stock, & Two Smoking Barrels, Snatch)
The original Statham is not an ass-kicker at all but more of a wise ass con man. He gets into a lot of jams, but luck gets him out just as much as anything, and he's almost always fearful and submissive to criminals higher up the totem pole. We haven't seen this Statham in a long time, but he's always fun to revisit.
Hairy Statham
(London, Revolver)
Sometimes Statham has hair. It's weird.
Ensemble Statham
(The Expendables, The Italian Job)
While a capable leading man, Statham is often willing to share the stage with others. This is good for any movie, as a little Statham goes a long way, and it's fun to watch him interact with a group. The Statham flavor is a specific thing, and it mixes with other flavors in interesting ways. You have the Statham-Stallone flavor, which feels lived-in yet contrary to itself. Or perhaps you want the Statham-Walhberg flavor, which allows a sparkly bitterness to erupt within a sea of bland. These experiments are healthy for movie science, and therefore the world.
Law Enforcement Statham
(Blitz, The One)
This Statham is pretty rare since he almost always plays noble criminals. Law Enforcement Statham is really no different than other Stathams, however, because the enforcement he inflicts on criminals often crosses the legal line. Still, it's interesting to see him holding a badge.
Jason Segel Statham
This Statham just loves the Muppets.